Coming home
in the heart of BANKS
At BANKS, you can just be yourself. Part of our family.
As soon as you enter, you feel the warm vibes from the Daytime Café and the Lazy Lounge: open and hospitable spaces that you can use as your personal living room in the heart of Antwerp's nicest neighbourhood. This is where you start your day with a delicious and healthy breakfast, unwind in our cosy courtyard garden between your excursions, and end the afternoon with a complementary aperitif.
At BANKS, you are right in the middle of all the must-sees Antwerp has to offer, but still secluded from the usual hustle and bustle and crowds. It is in the small details and moments of connection that BANKS shows its remarkably personal touch and sympathetically unique approach, to make you feel perfectly at home.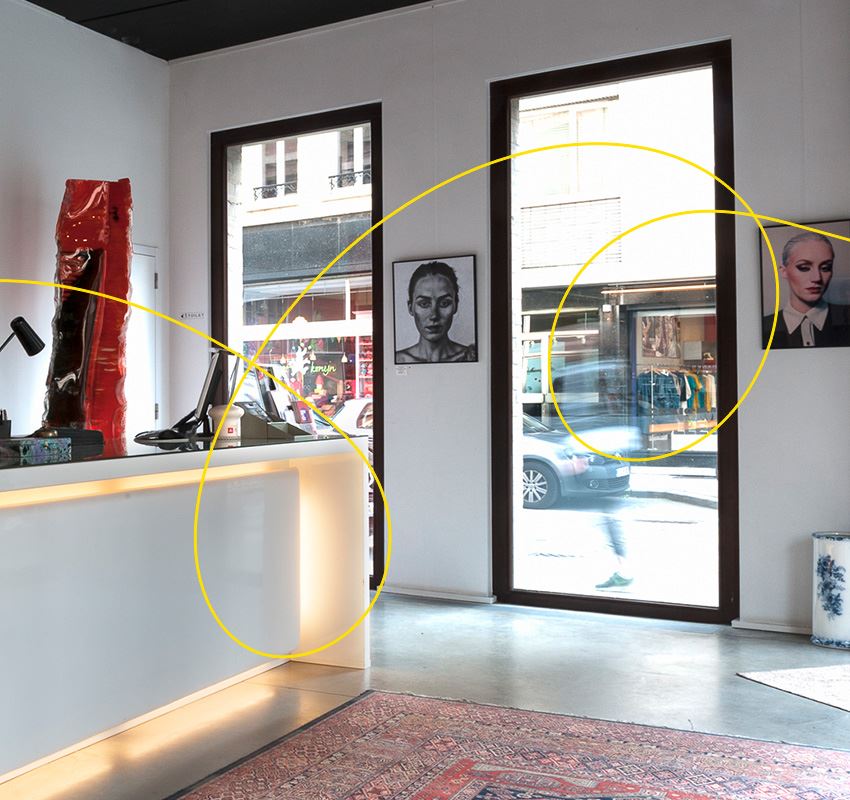 Let's meet at
the Aperitivo
At BANKS, you are part of the family. And every evening*, our entire (extended) family gathers for a pleasant get-together in our Lazy Lounge or courtyard garden. Wine, beer, soft drinks and snacks are provided on the house. So order whatever you fancy and enjoy each other's company. We'll take care of the rest.
When
Daily from 4.30pm to 8pm
Where
At the Daytime Café, Lazy Lounge or city garden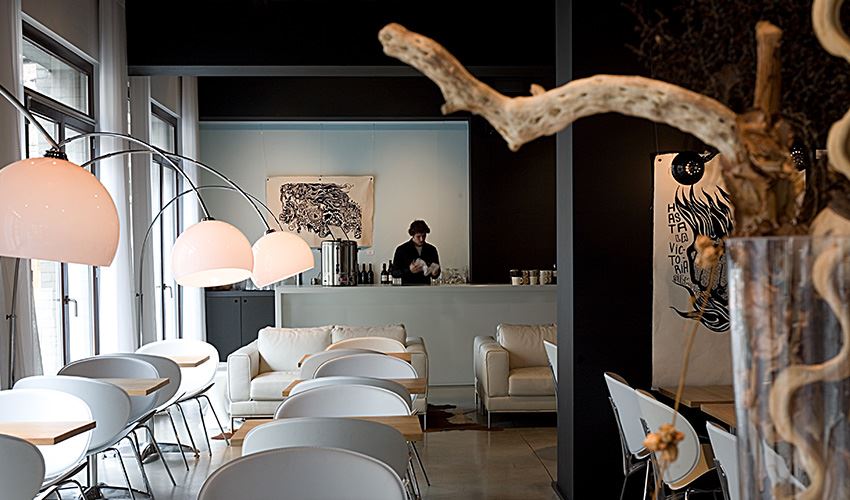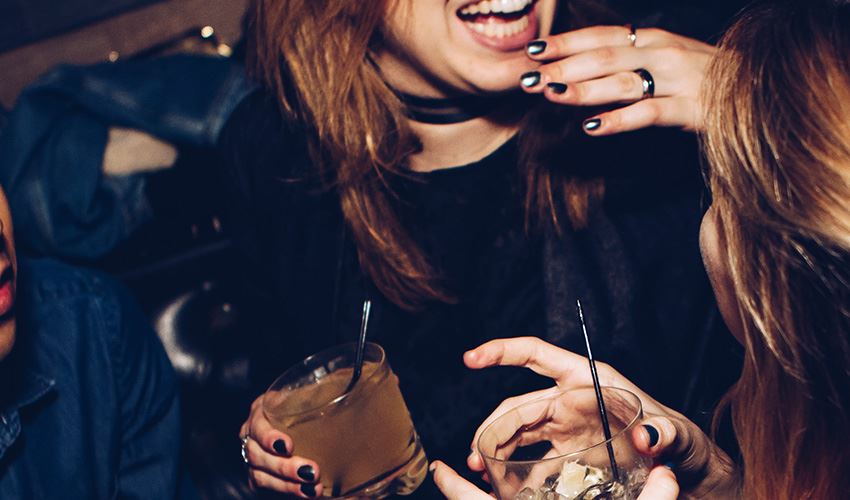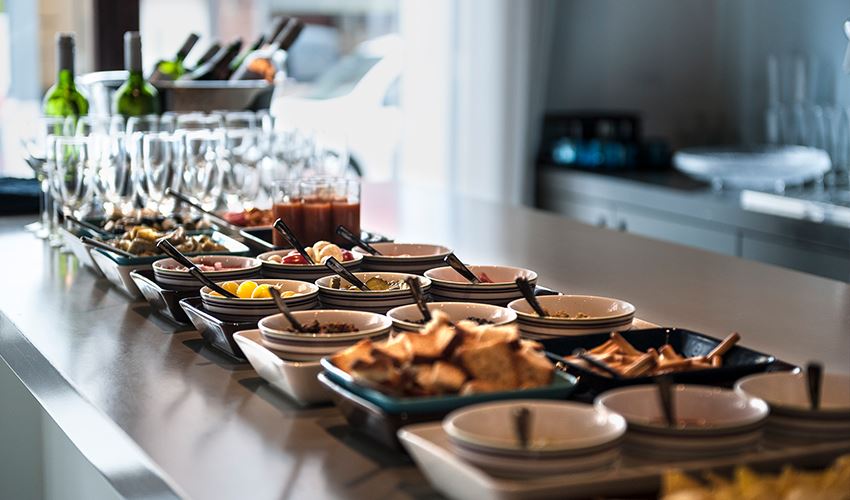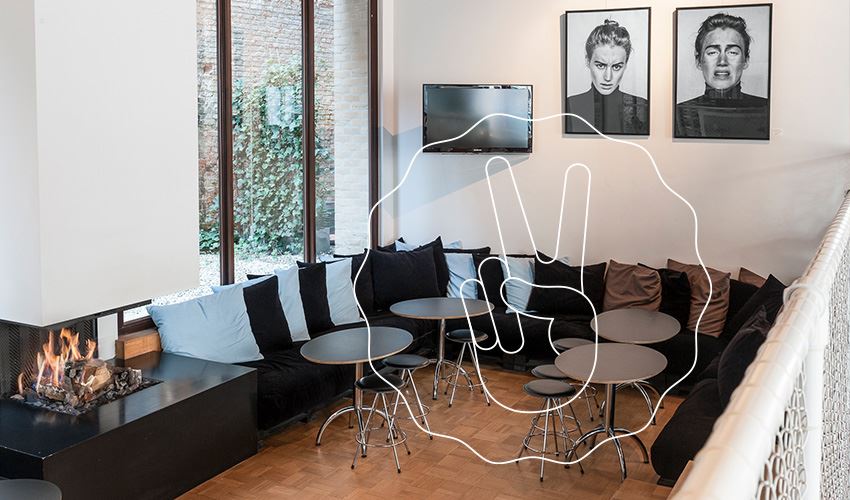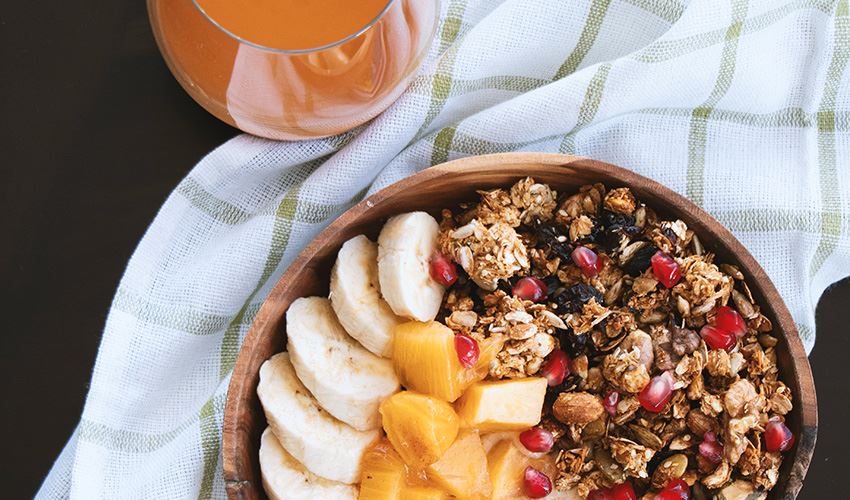 Your favourite
breakfast is ready
BANKS offers a delightful experience from start to finish, including a fresh breakfast to look forward to upon check-in. Every morning we welcome our guests in the bright and stylish breakfast area on the ground floor of the hotel. Outside you can see the city awakening and inside the ambiance is cozy and intimate. The perfect place for a relaxed start of the day in the city.
The smell of crispy croissants and freshly baked bread is unmissable. For the enthusiast, there is also an extensive selection of fresh fruit, yoghurt and cereals. In addition, various juices, Lavazza coffee and tea are also offered to give the morning energy an extra boost.